AMD Dedicated Servers Prices
Our AMD dedicated server prices depend on the server parameters. They are geared towards high CPU intensive tasks and are perfect for parallel rendering and simulations. If you need dedicated servers with a different configuration, for example more RAM or more storage, we can upgrade the desired amount of servers up to the specs your project requires. If you need more information about custom configuration contact us or try our 48 hours free trial to see if the existing plans we have will work for you.
∗all prices are without VAT
What You Pay For Using Cloud Providers.
| | | | | |
| --- | --- | --- | --- | --- |
| | Storage | Computing | Networking | Other |
| MaxCloudON: | FREE ** | PAID | FREE | FREE |
| Google Cloud: | PAID | PAID | PAID | PAID |
| Amazon AWS: | PAID | PAID | PAID | PAID |
.
** For more information check out our
FAQ
Part Of The Reasons People Love Us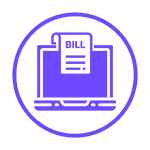 Predictable Billing
✔
Exact cost per day/month.

Easy To Use
No need to dedicate an IT person to manage your servers.
No need for specific knowledge to configure your setup.

Performance
Dedicated computing servers optimized for maximum load.
Not sharing one server between multiple users.

Phone, Chat And Email Support
Having a human helping you is really important. That is why you can contact us on a platform of your choosing.

Custom Software
After listening to our customer's feedback we build custom software to unload the tedious parts of your workload.

Software Of Choice
Choose the operating system and software that you know, so you can seamlessly continue your workflow, when switching from home/office computer to remote desktop.