Prices for GPU dedicated server rental
With the advancement of AI the engineers discovered that GPU dedicated servers do much better work when it comes to Machine Learning. With the continued use of this method, the software and the algorithms were optimized and significant improvements of performance were achieved. Now the same servers are used for other tasks that require fast parallel and repeated computing. These kinds of servers are also very useful for Data mining and GPU rendering (depending on the software you use ) . Machine Learning, Data mining and Rendering is what our GPU servers are for. We offer GPUs with enough VRAM so you can have access to a bigger set of information, and if that is not enough we offer NVMe storage so you are not bottlenecked from slow storage. If you are interested in configurations other than the ones you see don't hesitate to contact us. Or you can always try our CPU Servers with a 48 hours free trial to see if our service will meet your criteria.
∗all prices are without VAT
What You Pay For Using Cloud Providers.
| | | | | |
| --- | --- | --- | --- | --- |
| | Storage | Computing | Networking | Other |
| MaxCloudON: | FREE ** | PAID | FREE | FREE |
| Google Cloud: | PAID | PAID | PAID | PAID |
| Amazon AWS: | PAID | PAID | PAID | PAID |
.
** For more information check out our
FAQ
Part Of The Reasons People Love Us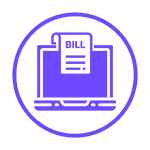 Predictable Billing
✔
Exact cost per day/month.

Easy To Use
No need to dedicate an IT person to manage your servers.
No need for specific knowledge to configure your setup.

Performance
Dedicated computing servers optimized for maximum load.
Not sharing one server between multiple users.

Phone, Chat And Email Support
Having a human helping you is really important. That is why you can contact us on a platform of your choosing.

Custom Software
After listening to our customer's feedback we build custom software to unload the tedious parts of your workload.

Software Of Choice
Choose the operating system and software that you know, so you can seamlessly continue your workflow, when switching from home/office computer to remote desktop.