Cloud Desktop Prices
With the increasing adoption of work from home some companies find it hard to provide their workers with the necessary workstations for their work, because this will require additional space in their home. We offer a solution to this problem with our Cloud Desktop. All that your employers will need is their own PC (usually underspec) and internet connection. With our Cloud Desktop you can choose from different options and pick the one that can handle your workload. This is perfect for companies that use hardware most people don't have at home like High-End GPU and 10 + core CPU, but still want to adopt a work from home model. Our Cloud Desktops are also perfect for companies that have seasonal work and need to hire a lot of freelancers for that period, but don't have the need to use that hardware for the rest of the time.
If you are interested in configurations other than the once you see don't hesitate to contact us. Or you can always try our CPU Servers with a 48 hours free trial to see if our service will meet your criteria.
∗all prices are without VAT
What You Pay For Using Cloud Providers.
| | | | | |
| --- | --- | --- | --- | --- |
| | Storage | Computing | Networking | Other |
| MaxCloudON: | FREE ** | PAID | FREE | FREE |
| Google Cloud: | PAID | PAID | PAID | PAID |
| Amazon AWS: | PAID | PAID | PAID | PAID |
.
** For more information check out our
FAQ
Part Of The Reasons People Love Us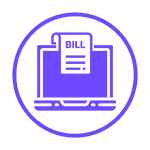 Predictable Billing
✔
Exact cost per day/month.

Easy To Use
No need to dedicate an IT person to manage your servers.
No need for specific knowledge to configure your setup.

Performance
Dedicated computing servers optimized for maximum load.
Not sharing one server between multiple users.

Phone, Chat And Email Support
Having a human helping you is really important. That is why you can contact us on a platform of your choosing.

Custom Software
After listening to our customer's feedback we build custom software to unload the tedious parts of your workload.

Software Of Choice
Choose the operating system and software that you know, so you can seamlessly continue your workflow, when switching from home/office computer to remote desktop.